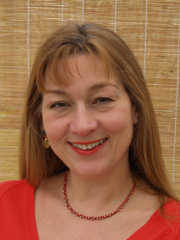 seraknight.co.uk
sera@westsurreyartists.co.uk
Born in Ankara, Turkey. Has a degree in Architecture. She has been living away from Turkey since 1979. Lived in Stavanger, Norway from 1980 to 1993 and worked as an architect in the oil industry. In 1993, moved to England, because of her husband's work and is now living in Woking area of Surrey. She is a member of various art societies and groups and exhibits her work regularly with these and has won various awards. She also teaches adult education classes and tutors private groups in mainly watercolour, mixed media and drawing mediums.
Sera has been drawing and painting since childhood. She paints mainly in watercolour, acrylic and mixed media. Tackling human figure and perspective has always been her favorite subjects but she enjoys the challenge of different subjects. Regardless of the subject, to be able to use the light cleverly, create a mystical atmosphere together with technical and emotional strenght is her aim.
Sera also paints on glass objects to the effect of stained glass and exhibits these separately.